Products & Services
The Cabot Boston Credit Union offers the following products and services to its members.
Member Services

Debt Counseling
Family Membership
Notary Services
US Postage Stamps
Wire Transfers (Domestic and International)


Financial Services

Certificates of Deposit
Certified Checks
Checking Accounts
Loans
Online Banking
Share (Savings) Accounts

Mortgages
(partnering with Members Mortgage Company, Inc.)
Click Here for Mortgage Rates

Car Buying Assistance

Automobile Consumer & Pricing Information
Edmunds.com
NADA Used Car Guide
Loans

First Mortgages

Cabot Boston Credit Union, (CBCU) has partnered with Members Mortgage Company to offer you a hassle free application process.

Welcome To Our Mortgage Center
Loan Options
Apply Now
Home Loan Basics
Purchasing a Home
Refinancing a Home
Disclosures
Glossary
Current Rates
Calculators
View Pending Application
Rates & Services
Rate Tracker


Share Draft Checking Accounts – Simpli-Checking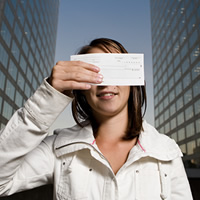 Share Draft Checking Accounts Why Pay More?
Switch to a CBCU No Fee Checking Account with Interest.
N0 Minimum Balance NO Monthly Service Charge NO Per Check Charges FREE ONLINE BANKING
Easy Access FREE DIRECT DEPOSIT
Switching to a CBCU Checking Account is easy!

Your savings are federally insured to $250,000 by NCUA. National Credit Union Administration, a U.S. Government Agency. Additional insurance provided for your deposits over $100,000 from MSIC, Massachusetts Credit Union Share Insurance Corporation.

SECOND CHANCE AUTO LOANS
Move your auto loan to CBCU!
With high gas prices we would like to help reduce the monthly cost of owning your car. Let us evaluate your auto financing. We can tell you how much we can save you. It is quick and we take care of all the details. CBCU will pay any title fee associated with refinancing to CBCU.